Rock Garden - Landscaping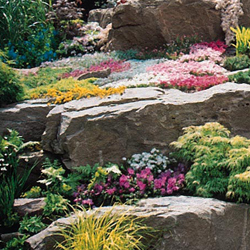 Common rock garden plants grow naturally on high mountains, where they need to stand up to harsh conditions such as intense sun, high winds, and drought.
To create a picture-perfect scene, experiment with wildflowers in an array of complementary hues; for a layered look and all-over color, combine mounded plants and groundcovers with various-size shrubs that provide vertical interest. We always create beautiful and natural rock garden landscaping for your requirements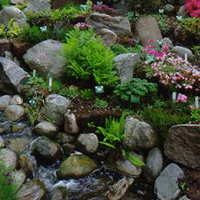 If you happen to have a gentle slope in your yard that gets plenty of sun, this is the perfect place to build a natural-looking rock garden. If you aren't so lucky, however, you still have plenty of options. Take note that sometimes different rules apply to varying climates and soils, too, but we'll lend tips when these exceptions might crop up. Next, we'll dig into what makes a proper rock garden foundation.
Mainly there are 2 types of Rock gardens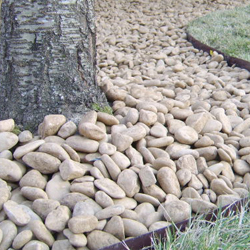 River Rock style
River rocks are larger than pea gravel, typically 1 inch and larger in diameter. They're available in a variety of colors, costs and sizes, and are used to create dry creek beds or to direct drainage through a property. Cost: This type of rock is sold by the pound or by the ton"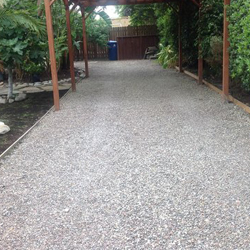 Pea Gravel style
Pea gravel is a small, rounded rock that got its name because the rocks are about the size of a pea. In reality pea gravel comes in different sizes — 1/4 inch, 1/2 inch and 5/8 inch are common sizes